Get to know the owner of Ocean Beach Cafe, San Francisco's hub for non-alcoholic drinks. The cafe has amazing food but it is most known for its alcohol-free bar & bottle shop.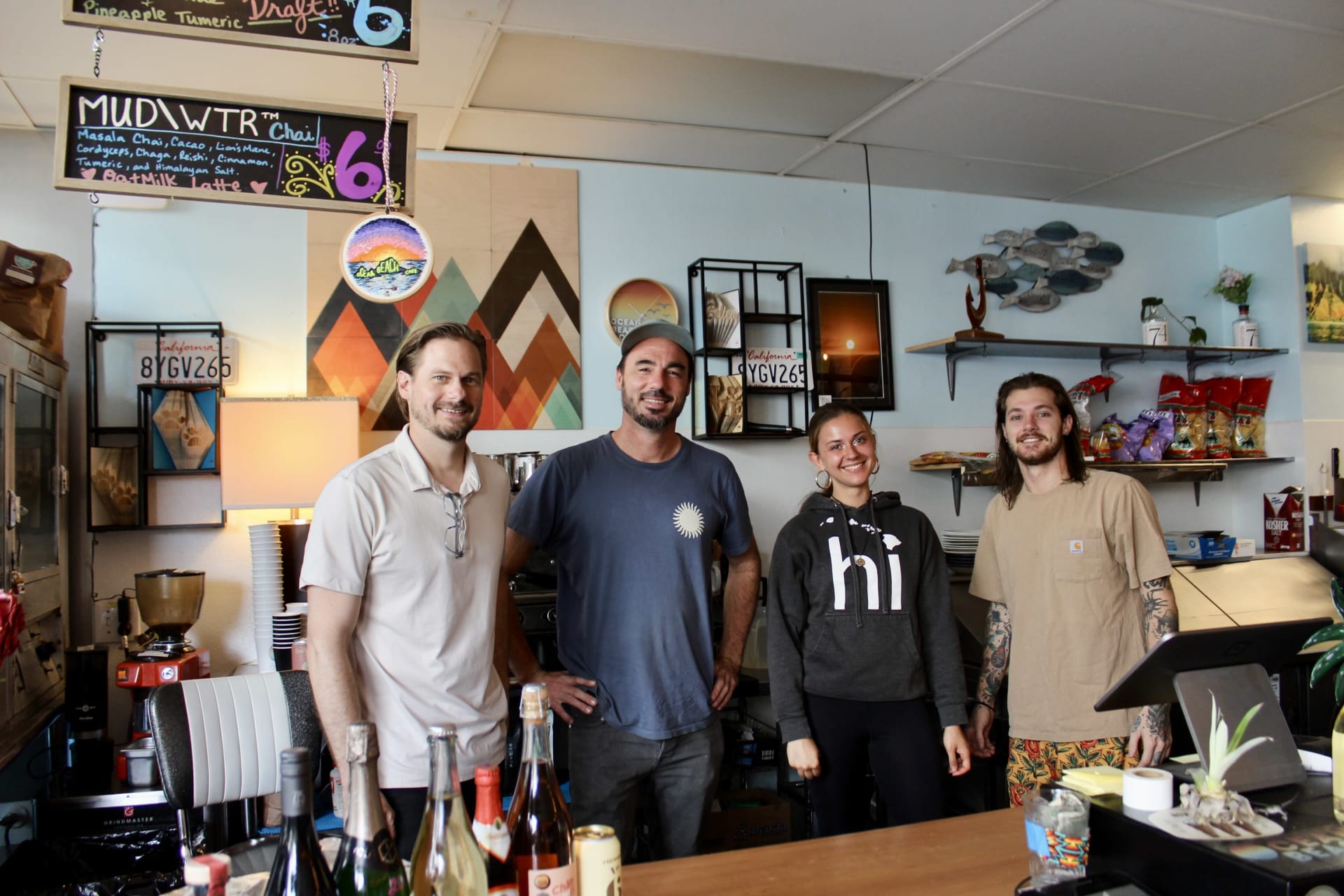 WHAT MADE YOU DECIDE TO OPEN A CAFE AT THE BEACH?
Walked into a deli permanently closing in a week, at the height of Covid. The guy was like, "You want to buy the place?" I said "Sure, How much?" I had no money, but I was 8 months into
not drinking and firing on all cylinders. www.oceanbeachcafe.com was available and that's when I really committed to taking on this beachside cafe, specifically to build the largest non- alcoholic beverage selection in the world! We opened January 2021! That's what you get for taking a year off drinking!
WHERE DID THE IDEA TO MAKE THE CAFE ALCOHOL-FREE COME FROM?
I started as Josh the Non Alcoholic on YouTube & Instagram way before the cafe. Doing over 50 #noboozereviews perfectly lined me up to know a lot of brands and curate the initial inventory. Sold out in the first week because of massive demand. The following month I started the Temperance Tastings and 10 minutes in, I was like, "Oh, this is what I'm supposed to be doing on this earth." Did over 100 tastings by reservation in the first year
and am doing even more this year. Best, tasting, ever. . HOW LONG HAVE YOU BEEN IN THE FOOD INDUSTRY?
40 minus 18 equals 22! Straight out of High School, I new I wanted to be in the F&B Industry.
DO YOU SOURCE YOUR NON-ALCOHOLIC WINES LOCALLY? IF SO, WHERE ARE THEY FROM?
I have built personal relationships with many wine brands in California, as well as Spain, Italy, Germany, South Africa, and more. Keep an eye out for South Africa!
WHAT IS THE MOST POPULAR THING ON THE MENU? WHAT IS YOUR FAVORITE THING ON THE MENU?
Roast Beef Sandwich with horseradish sauce on local SF sourdough. My Fav:
Ultimate French Toast aka Bread Pudding. I can eat it at all times of the day. Mmmmm, Coconut Whipped Cream,
Cinnamon and Honey
WHAT CAN CUSTOMERS EXPECT WHEN VISITING THE CAFE?
Walks in: "Aww, it's so cozy in here... and
the staff is so welcoming! OMG, it's ALL Non-Alcoholic?! The bathroom is so cute and the Vegan Avocado Wrap is amazing!
WHAT WOULD YOU LIKE YOUR NEIGHBORS TO KNOW ABOUT YOUR CAFE?
Outer Richmond Neighbors: come on down to feel this total vibe, check out the tasty menu, and see what all the buzz is about in this radical hospitality focused
Non-Alcoholic Bar & Bottle Shop.